OUR COMPETENCIES

:: Private Equity and Debt Syndication

:: Asset Reconstruction

:: Mergers and Acquisition (M&A) Advisory

:: Investment Advisory Services

:: Real Estate Advisory Services

:: Managerial and Other Corporate Services



Private Equity and Debt Syndication :

Finance is the life blood of any organisation, having too less of blood leads to anemia in human beings, similarly paucity of finance leads to decrease in activities or shelving of future expansion plans of any organisation and may even lead to failure of business. We offer services for arranging finance for businesses to meet its various needs. Our range of services cover debt funding, PE (Private Equity) Funding, Project Financing through banks and other financial institutions etc. Brief details of our services are provided below.
We assist clients in raising finance through both equity and debt channels. Our expertise helps in delivering the following:
Innovative, integrated and customized solutions to our corporate clients.
Value added solutions through various financial options.
Focus on finding the right partner for our clients, who not only help in adding true value but also improve the future valuation of the organization.
Create customized corporate structures that are aligned to the customer's business plan and stakeholder objectives.
Private Equity Funding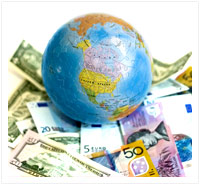 Private Equity funding is one of the least cost funding available (as compared to debt) for high growth prospect companies. PE Funding do not require any fixed commitment of returns and are looking for medium term capital appreciation of their investments. This funding option are mostly viable for high growth prospect companies requiring financial resources for future expansion. We provide end to end services for obtaining PE Funding and are currently dealing with most of major PE Funding companies in India.
Whether you need funds for:-
Capacity expansion
Leveraged buyout or simply
Acquisition
Money Farmz can assist you through some of the leading P.E. firms who are looking out for prudent investment opportunities in growth oriented companies.

Over the years we provide private equity consultants to number of growing companies by bringing profitable business opportunities and investors together as we understand the business of our clients perfectly. We help them prepare a sound business plan to attract potential investors to bring forth the synergies for a successful and profitable business venture.

We manage both equity and debt funding needs by profiling the business and cash flow risks, defining alternative sources of funding and examining a wide gamut of business financial variables.

Our private equity funding sources are identification of the most effective capitalization strategy by:-
Short listing of P.E. funds most suitable to the requirements
Indepth study of the clients financials.
Corporate business plan development
Preparation of commercial terms sheet and closure of funding
Debt syndication

Money Farmz provides funding advisory services for various requirements of our clients like Project Financing, Term Loan, Working Capital Limits, CC Limits, Packing Credit, Overdraft etc. We provide end to end services starting from assessment of client requirements, preparation of project reports / financial statements till finalisation of funding and disbursement. We have liaison with various banks, financial institutions and other funding agencies and have expertise in the procedures adopted by them for the funding process. Money Farmz advise clients on the optimal capital structure depending on the company's cash flows, growth prospects, industry-specific issues, and nature of assets.
Money Farmz, over the time have developed special techniques for debt syndication which provides our clients best deal from the market within the time frame which is legitimate. Under Debt Solutions, our services include:

CORPORATE CLIENTS
Project Financing (Including Project Feasibility & Project Report Preparation)
Working Capital – Fund as well as Non-fund based
Loan against property/Mortgage Loan
Loan against shares
Debt Restructuring
Promoter funding
Unsecured Loan
Corporate Loan
Term Loan
INDIVIDUAL CLIENTS
Car Loan
Home Loan
Personal Loan
Education Loan
Lock and key loan
Loan against shares
Loan against property/Mortgage Loan
Asset Reconstruction :

We help sick companies revive themselves, by arranging funds via banks, VC's and PE OR outright purchase of companies for acquisition purposes or re-development purposes.


Mergers and Acquisition (M&A) Advisory :

Money Farmz advises companies with individually tailored M&A advice and assist them to accomplish their goals. Money Farmz structure, execute and evaluate mergers & acquisitions, joint ventures, strategic alliances, Greenfield investments and divestitures in various industries and countries. Of course we review the numbers, but the risks inherent in acquisitions rarely show in the numbers until it is too late. We add value by looking objectively at the business from every angle.
Money Farmz search and identify suitable investment opportunities and acquisition targets for clients through our network of contacts in investment banks and databases. Money Farmz perform investment appraisals and company valuation reports, including financial analysis and due diligence investigations, ensuring that they meet our client's investment criteria, and financial and risk profiles.
Our assistance to clients involves:
Thoroughly evaluating strategic alternatives
Developing key value drivers of the transaction
Preparing detailed confidential offering materials
Maximizing valuation such that minimum dilution is experienced by existing shareholders
Identifying and qualifying potential buyers or sellers, domestically and internationally
Minimizing executive teams' time and resources diverted away from core business activities


Investment Advisory Services :

The investment advisory team will help develop a tailor made plan for clients availing of this facility which comes at no cost for our clients. The advisory team will:
Assist in structuring and clearly defining your short term and long term needs and objectives
Give unbiased information on the long term health of your portfolio
Plan your investments taking into consideration the above and other factors like tax and inflation
Constantly monitor your portfolio to enable timely responses
To complement our advisory service, we offer the most comprehensive range of investment products, to achieve your investment objectives. Each of these verticals is supported by a dedicated team of researchers and financial analysts who evaluate market trends. We share these analyses through our regular updates on various market segments. We are committed to providing the highest level of convenience to suit your specific needs. Top of the line service is ensured by extensive networking and sophisticated systems, minimizing administrative hassles and ensuring security and safety of your transaction.


Real Estate Advisory Services :
We all know that real estate acquisitions are complex transactions. Money Farmz can assist your organization in many aspects of this process. For example, we can provide market studies specific to your needs. We can also provide site inspection services and deliver our findings in customized reports. Perhaps the acquisition contains a number of complex leases, we can create lease abstracts that summarize all of the major financial and legal terms of the lease for easier analysis.

Money Farmz Real Estate Advisory services division brings strong research and analysis capabilities in its efforts to help clients make dynamic and foolproof decisions for sound business strategy in industrial site selection, acquisitions, disposal, investment strategies, portfolio monitoring, securitization, mergers/takeovers, statutory requirements, project financing and joint venture structuring.

We enable clients to manage their risks and take advantage of future opportunities by offering them a complete assessment of impact and risk on their operations, applying a combination of market intelligence, knowledge of emerging trends and forecasting tools.

Our services typically have elements of market leading research, consultancy, and analysis to support the twin ends of optimal utilization and asset maximization for our clients.

Our commercial real estate advisory services include location analysis, comparative financial analysis, market study, documentation, portfolio review, lease vs. buy vs. build comparisons, space alternative overview, structuring appropriate lease clauses, space planning consulting, lease audit and occupancy cost analysis.

Real Estate Advisory services division also provides property investment advisory services, development consultancy, valuation advisory and consultancy services to commercial and residential clients including developers, investors, corporate stakeholders, decision makers, financial and corporate institutions.


Managerial and Other Corporate Services :
Various services in the field of operations management and financial management including strategic long term planning, financial evaluation of business enterprises, designing accounting, financial control and costing systems, preparations of financial statements for seeking bank and financial proposals with drawing up financial plans and financial restructuring, evaluating diversifications and investment proposals, undertaking project feasibility studies schemes for revival and monitoring of sick units, drawing up business policies, designing management information systems and representing interests of the company and its management at various forms, organization structures, budgetary control, system cost reduction programme, drawing up periodic manuals, conducting periodic in depth evaluation of business units investigation in to operational deficiencies and participating in managing committees, preparing operational and functional plans and manuals, designing operational and functional management information systems, evaluating operational proposals and projects drawing up and monitoring cost reduction programme and participation in operation committees.
We currently enjoy client relationships which confirm our belief in our approach and conviction.